How to Grab Customers through Online Apps Market
25-07-2016
AppsMarche Best app builder brings you How to grab customers through Online AppsMarket is an online platform which provide create your own app facility by which you can take your business at online platform.
If you decided to start your business on online apps market, the first question comes in your mind is "How to grab customers". It's not a big problem if you make good marketing strategies for your business than it's very easy and interesting. First of all you have to build a good website for your business, where user can able to know about your business in detail and will also be able to know about your product, services, offers, specific area where you are providing your service and can give their reviews. Read more about How to Attract Customer by Gym Mobile App
Once you have a website your first priority to drive as much traffic to it as possible. You can do this in different ways. Among them: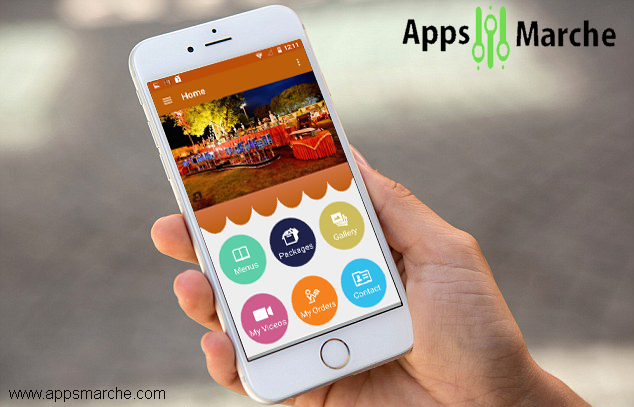 SEO (Search engine optimization) for your website.
Social media marketing like Facebook twitter etc.
Online advertising through email and mobile marketing.
If you are a startup company than SEO helps your website to get optimized easily over the internet. You can also do marketing for your business on popular social media sites like Facebook, Twitter and many more, this gives your business a big hike on AppsMarche Customize mobile app builder because most of the population especially youngster are spending lots of time on social medias so it's also a big platform for any business to advertise himself. Emails and mobiles are also a good platform for advertising; you can advertise your business through email marketing and mobile marketing. After these all you have to develop a mobile application for your business and do SEO for it to make it more visible on goggle stores as well as others. Mobile app helps you to give a good impression among your customers, because according to the customer if you have a good website and mobile application for your business, it seems you have a strong business behind it. Apart from these content marketing and blogs about your business on your websites and social media site is also attract customers and take attentions. You can also attract your customer by providing offers and coupons. Read more about Apple Music now on Android appsmarket
So if you follow these steps which discussed above, you must grab as much as customers through which you can handled and run your business smoothly at initial state.
"Set up your strategies, plan your steps and implement it than see how good it works for you."
AppsMarche Mobile App Builder enables business users to build mobile app for their respective business domain such as retail, catering, real estate, restaurant, doctor, gym.