Retail Mobile App for Retailer Business Management
23-06-2017
The mobile revolution has changed the way of retailers through which they can easily interact with their customers. There is no need anymore to depend on the billboards, printed materials, etc. to advertise the discounts and special offers when you start using a mobile application for your retail business. It will provide you a more efficient ways to selling, marketing, advertising your products and services. Moreover, the growth of mobile technology has a good impact on the people living and it also changes the way of customer buying habits. The mobile application for their shopping enables them for various things such as compare prices, search places, goods and other buyer's reviews by just using their Smartphone at their comfortable place like home, offices, etc. Read More about Use Grocery Mobile App to be a Better Retail Manager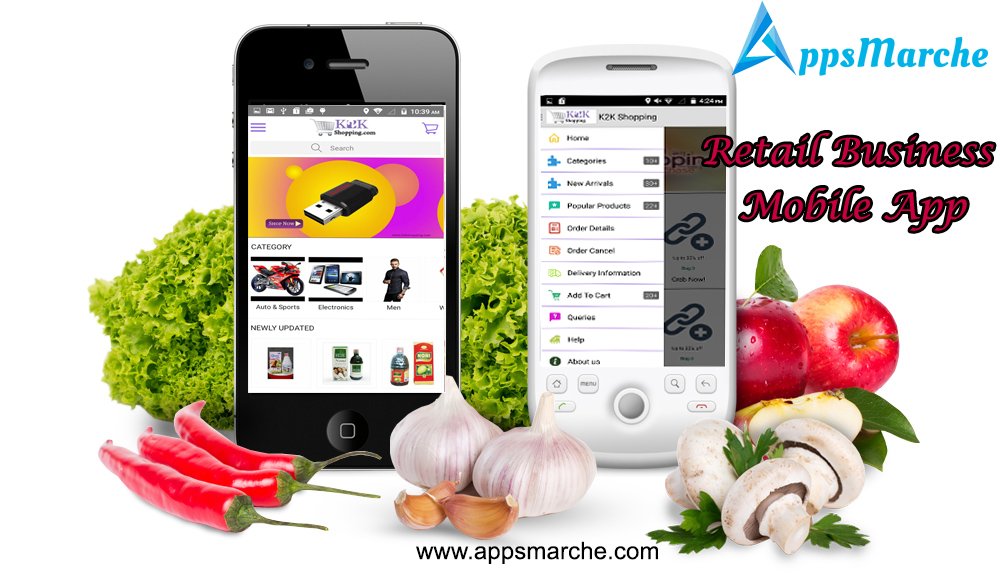 Mobile applications are booming everywhere and in every industry. Also, now a day's people are utilizing more and more Smartphone's which has become an essential part of their lives. People are addicted towards the use of Smartphone's and prefer them for managing all the Internet activities. Mobile applications offer a lot's of benefits. If you want to stay connected in this technology world, it is highly important to adopt the current technology mobile trends. The retail industry is a huge sector and consists of many complex processes for managing the goods and products. Read More about Benefits of Grocery Mobile app for Retailer
With innovative Retailer Mobile App, retail industry can definitely change the whole scenario, by providing better ways to manage and communicate for buying and selling consumer goods to customers. Android Retail Mobile App Development for the retail industry will add more chances to make your business successful online. Due to this, the Best Mobile App Builder AppsMarche developed a fully customizable Retail Mobile App for Retailer Business Management System for the retail business through which they can efficiently manage their entire business.
AppsMarche Retail Management Mobile App enables retailers to be on growing mobile platform and can enhance their customer satisfaction.
AppsMarche Best App Builder is a customized mobile app platform which provides a platform to merchants to build mobile apps for their business.