Catering Mobile App to Succeed your Catering Business
04-07-2017
With the continuing increase in popularity of smartphones and mobile devices giving rise to a new marketing channel, in today's time, technology touches every aspect of our lives, but with the advent of Smartphone's and cloud computing, it is making more of an impact than ever before. As more people than ever now own smartphones or use mobile devices for work, keeping in touch and accessing information whilst on the go has now become a matter of course. This growing reliance on mobile devices has attracted a lot of attention from marketers and many companies are now finding ways of taking advantage of this platform as a tool for providing information, generating leads and retaining customers. Read More about Use Restaurant Mobile App to Increase Profit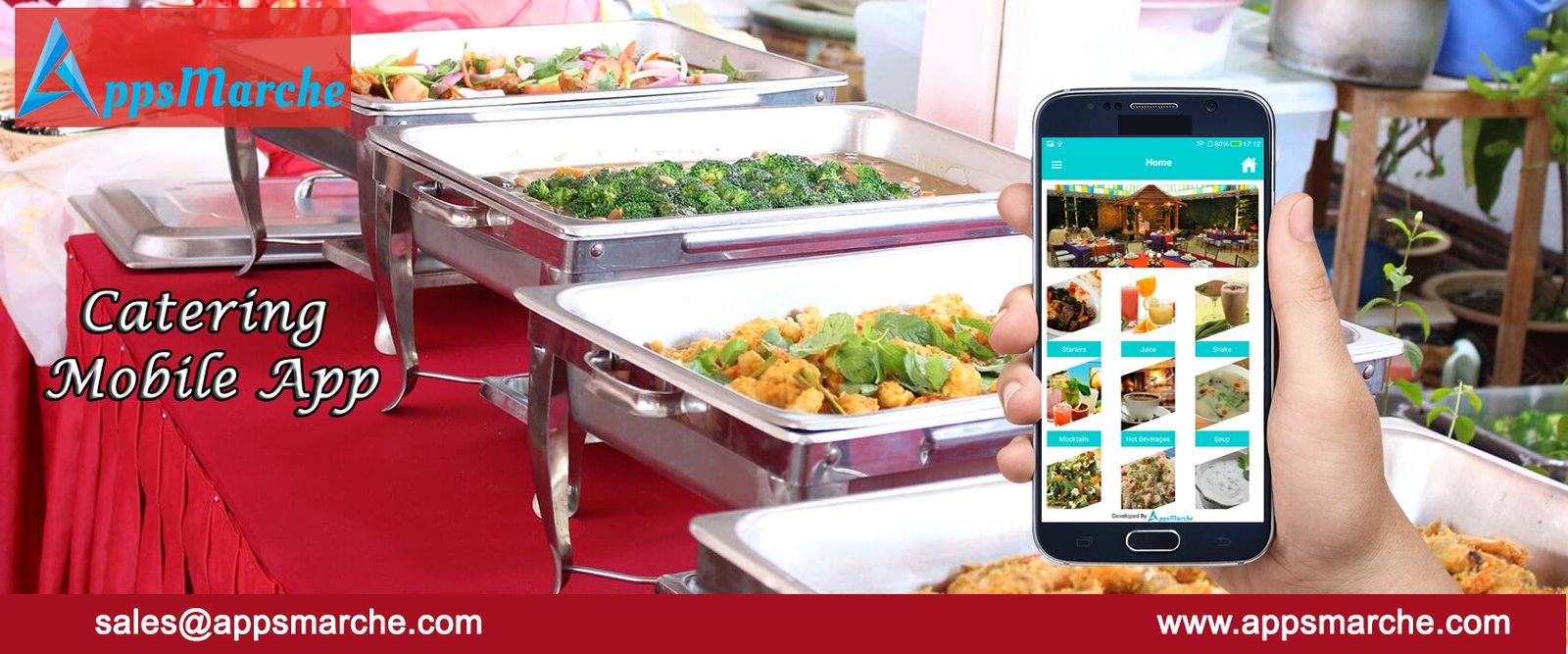 As the demand for the mobile technology and mobile app is increasing day by day and becomes very popular so all the businesses need to move towards it and invest in developing the mobile app. But developing an app for your business is not a simple process. It is for the most part expensive and time-consuming; you have to keep it updated with the operating systems of mobile devices and introduce something new every now and then to keep your clients and potential business leads engaged. So to resolve this problem for the business holders the best mobile app builder AppsMarche developed an Android mobile app for the catering business. The app is known as Catering Mobile App. Read More about Make Good Clientele with Best Catering Mobile App
As its name, the app provides you a complete Online Catering App for your catering business. The Catering Mobile App provides many features to your catering business through which you can efficiently manage your catering business and succeed it; such as: it allows you to show all your menu and them for the parties and events through your app so that customer can compare it with others, it allows you to add promotions and banners of your best parties, events and your services so that the other customer can see it while they searching for the catering service providers, etc. These benefits of the Catering Mobile App must help your Catering Business to succeed.
Catering App Builder provides complete catering management system to caterers for managing their Catering Business in better and efficient manner.
AppsMarche Best App Builder enables business users to build mobile app for their respective business domain such as retail, catering, real estate, restaurant, doctor, gym.