AppsMarche - A Platform to Create Customized Mobile Apps
03-06-2017
Today's generation is moving toward the digitization, every think is converted in digital even shopping, provide multiple services in only one app. The user can enjoy the multiple services in one app. AppsMarche - A Best Mobile App Builder Platform to Create Customized Mobile Apps, there are nine apps services which are provided by the appsmarche these are: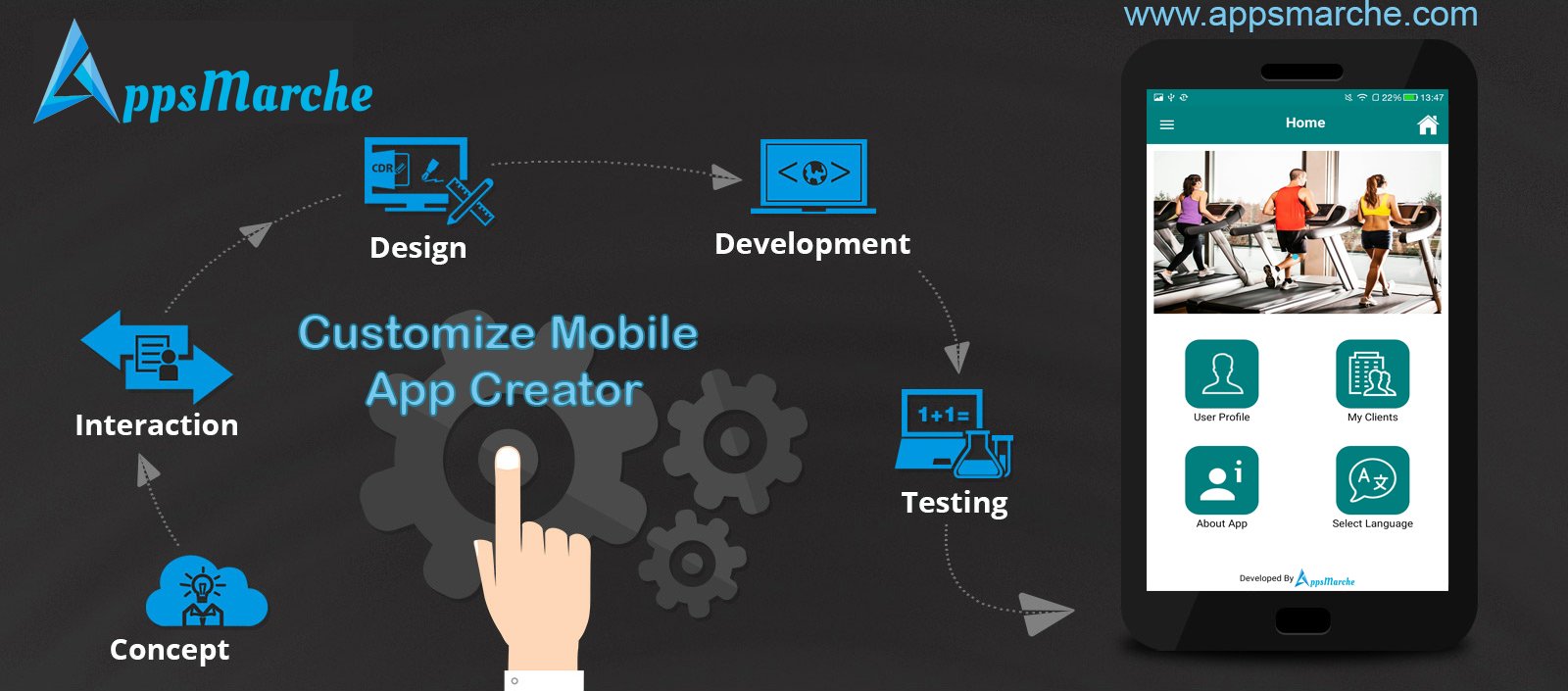 App Builder makes the services and product management very easier, affordable and flawless. AppsMarche cares for their customers and designs this app in that manner so that user can easily operate this app without having any difficulty. Appsmarche provides 24*7 hours facilities to their user with excellent customer support, reliability, and availability. This will also increase customer satisfaction and also provide better services to the customer.
Online apps market is the world fastest growing religion app at the marketplace. Appsmarche provides the best service to a customer with face and easy access to apps. Online bazaar is the app who takes your business to the new height with the mobile app creator. One more benefit of appsmarche is that it also helps in promoting an individual business by creating the app and provides the platform to the owner for increasing their business. Mobile app builder provides the all facilities in only one single app. This is the most important benefit for the user that there is no need to install all the apps you just need to install only one app and enjoy the features and benefits of all the apps. Online apps market is the best suitable solution for the market need. Appsmarche is mainly focused on creating the connection between vendors and customers on a single platform so that vendors can serve the best service to the customers in the best manner. This app is also providing the offline services in an online manner. Overall appsmarche is the online store who provides the online services to the customers by serving those best and day by day appsmarche is also improving their way to provide service so that user will be able to enjoy this app more and more.
AppsMarche is a Best App Builder Platform which provides a platform to merchants to build mobile apps for their business.